Track sales and attendees
Stubmatic provides a live view of your ticket sales and attendees as they happen. You can drill down from an account overview right down to inspecting and managing an individual order.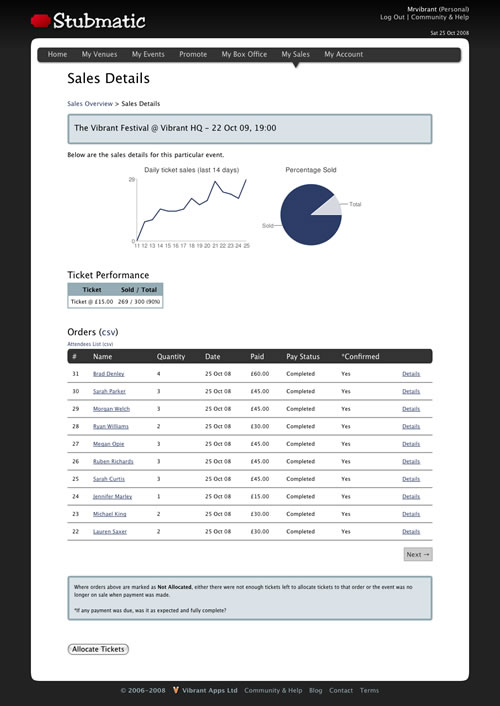 ← Live Sales Statistics
Visually see live sales statistics. You can instantly see your daily sales performance over the last 2 weeks and the percentage of tickets sold.
← Order Details
View orders as they happen. You can drill down into each individual order to see information such as the PayPal transaction history.

Sales and attendee information can be exported in CSV format (this can be opened in Excel and other spreadsheets!)
← Allocate Orders
Need to manually allocate or reserve tickets, No worries! Just click Allocate Tickets.