Sell tickets without fees
Your customers will find it really easy to buy tickets! This is how:
1. Customers visit your event page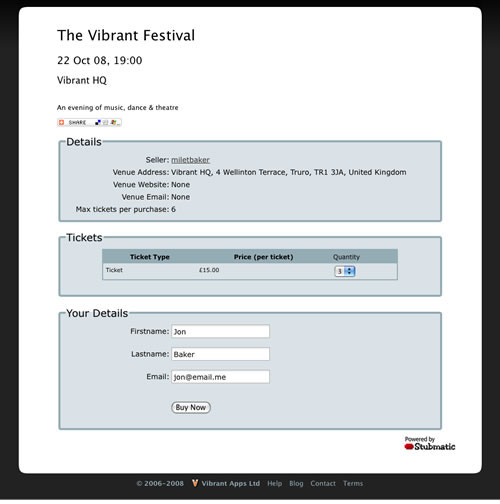 ← Public Event Page
Customers visit your event's page from either your box office, Buy Now buttons or web search. They select how many tickets they would like, provide a few details and click Buy Now!

As with your box office, you can customise text, add photos or videos, etc.
2. Customers check and confirm their details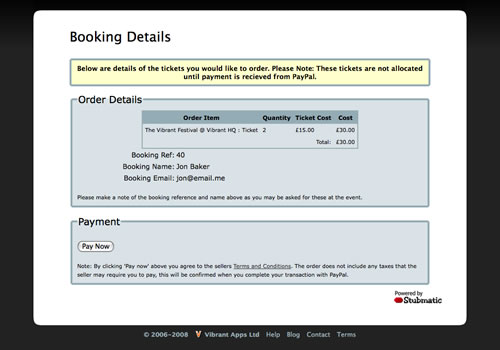 ← Confirmation
Your customers check their details. If required they specify the names of each person attending the event.
3. Customers complete their purchase at PayPal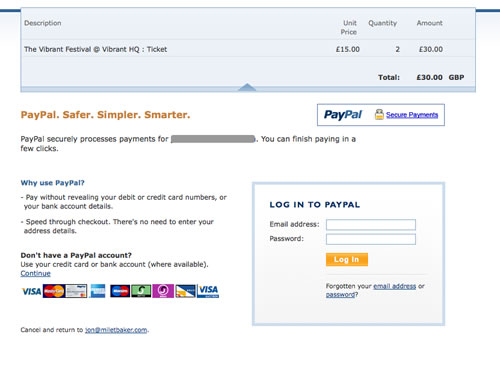 ← Payment
Your customer completes their payment with PayPal (The transaction is directly between them and you, bypassing us completely!).